Newest Sky Offering Helps Franchisors Bring Consistent, Quality Service to Individually Managed Field Operations
Today we're unveiling our new field service management offering specifically designed to help companies bring the highest levels of service quality across individually-managed franchises.
Placing the "franchise tag" on field service management, FieldOne Sky for Franchise Organizations (SFO) delivers the process automation and management capabilities necessary to drive consistency and customer satisfaction across numerous and geographically dispersed operations.
FieldOne SFO is specifically designed to help franchisors, franchisees, and service providers more effectively conduct business.  For franchisors, the offering drives consistent field service across the organization, while providing the monitoring tools necessary to ensure access to timely and quality services.  Franchisees benefit from a very low cost and easy-to-use automated repair and maintenance system with premier pricing.  Service providers also benefit from access to an enterprise-class field service management solution with no up-front investment and discounted monthly costs.
"The goal of every business is to provide a consistent, quality experience for all customers.  This is a particular challenge in the franchise model where field service is managed by individual operators, but has implications for the entire organization and brand. At FieldOne, ensuring the best field service possible is not just one of our goals – it's all we do.  That's why we're bringing a new solution specifically designed for franchise operations to market." – Ilan Slasky, CEO, FieldOne Systems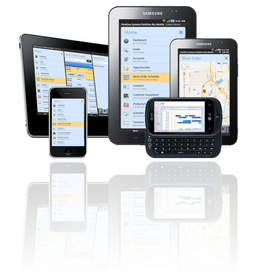 FieldOne SFO is based on FieldOne Sky, which enables field service organizations with powerful end-user capabilities and real-time access to enterprise resources and customer data in the field across a range of mobile devices, as well as intelligent management of all phases of the field service delivery life cycle.
For the full press release, click here.